Cloud PBX
Rich, Enterprise-Grade Calling Features
1 (678) 909-0900

A Cloud Based Business Phone System
Enable Your Mobile Users!

Keep Your Phone Numbers
Save 50% or More!

Quality and Reliable Calls Business Continuity
Easy Installation
Have employees working from home today!
We can set up "work from home" business phone, teleconferencing, and video conferencing quickly and easily.
Seeing more Covid-19 closures daily please keep in mind you have several remote employee "work from home" options available.
Working normally from home with a business desk phone
If you are already using IP phones at your office these can be taken home by the employee
Requirements:
Phone connected on a WIRED connection at the home
Broadband Internet connection
Desktop Application installed if needed
Working normally from home with call forwarding
Find me follow me can be set on each user account
Requirements:
Access the user account settings
Enter hunt type
Can have up to 3 additional numbers called
Working normally from home with a softphone on the computer
Softphone functionality is available to all desk phone users
Requirements:
Broadband Internet connection
Desktop Application installed on pc
A microphone and speakers – recommendation of a combination headset
Working normally from home using a cell phone and application softphone
Having the application installed on a cell allows softphone functionality
Requirements:
Install mobile application
Login and choose softphone
AFFORDABLE

Save 50% or more
Request a Quote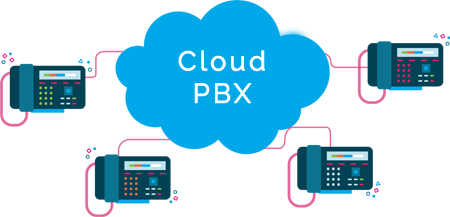 A Cloud Based, Business Phone System
Enterprise-Grade Calling Features.
Enable Mobile Users.
Keep your phone numbers
We work with you to port over your phone numbers with no disruption to your business.
Affordable, Save 50% or more
By reducing your business phone services bills, your savings quickly add up over time
Mobility features
Your mobile workforce stays productive with voicemail-to-email, forwarding to mobile phones, and more.
VoIP phones cut your bills by over 50%!
Save your business money by eliminating the need for expensive equipment and the technical experts needed to install, maintain and repair it. Get feature-rich phone service for a low monthly cost.
The best part, after the savings and added functionality, is the easy installation. You don't need to be an expert. We will send you pre-configured phones that, once plugged into your internet connection, will be ready to go.