Key Features
of Cloud PBX...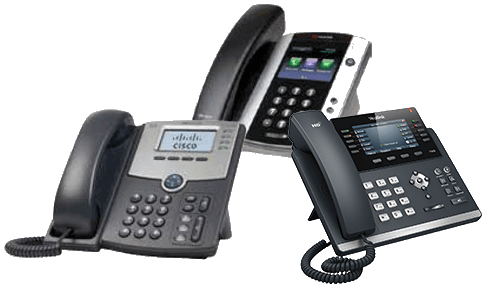 Keep your phone numbers
We work with you to port over your phone numbers with no disruption to your business.
Phone/computer integration: CallScape
The CallScape app provides presence indicators, Outlook integration, PC dialing, CRM integration and more.
Save 50% or more
By reducing your business phone services bills, your savings quickly add up over time—nearly 53% off your phone costs on average.
J.D. Power-certified 24/7 support
Microsoft Certified technicians
Mobility features
Keep your mobile workforce productive with voicemail-to-email, forwarding to mobile phones, softphone mobile apps, and more.
99.999% financially backed SLA
Our service level agreement means less than 30 seconds of monthly unplanned downtime.
Can VoIP phones really cut your bills by over 50%?
For years, we've been saying that our cloud-based voice (VoIP) services, or Cloud PBX, can save businesses up to 50% on their phone costs. Recently, one of our retail partners challenged us to prove it.
So we did.
We took a sampling of 19 small business "pre-customers" that had received firm price quotes for our Cloud PBX service as of December 2014. These businesses were considering replacing their phone systems. We asked them for copies of their monthly bills from their current phone services providers and compared what we found there to our Cloud PBX pricing.
Our study compared bills from companies that include:
Business phone service providers
AT&T • CenturyLink • YipTel • Integra • Verizon • Charter
Business phone systems
Alcatel-Lucent • Allworx • Panasonic • Samsung